Granger's is acknowledged as an inspiring site for poets and poetry lovers here
Follow updates on Twitter and Facebook.
Take the Granger's Guided Tour Here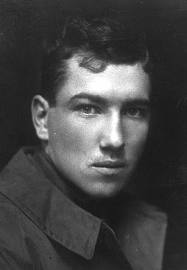 Robert Graves
Robert Graves, the versatile English writer, was the son of the Irish poet Alfred Percival Graves. Robert Graves established his reputation with Good-bye to All That (1929), an outspoken

read more
Featured Poem
Turn of the Moon
1
Never forget who brings the rain
In swarthy goatskin bags from a far sea:
It is the Moon as she turns, repairing
Damages of long drought and sunstroke.
5
Never count upon rain, never foretell it,
For no power can bring rain
Except the Moon as she turns; and who can rule her?
She is prone to delay the necessary floods,
Lest such a gift might become obligation,
Click here for complete poem
---
Poets Book of Days
July 24
Robert Graves born, 1895

View Calendar of Days
Poetry Trivia
Question:
What prominent mid-twentieth century American poet moved to Nashville to study with Allen Tate, describing himself on arrival as having a "head . . . full of Miltonic, vaguely piratical ambitions. My only anchor was a suitcase, heavy with bad poetry"?
Answer

Robert Lowell. Compare his For the Union Dead with Tate's Ode to the Confederate Dead.

Previous Trivia Questions