Follow updates on Twitter and Facebook.
And now also on Instagram!

Take the Granger's Guided Tour here
Read the winning poems in the 2018 Granger's Poetry Contest
here
.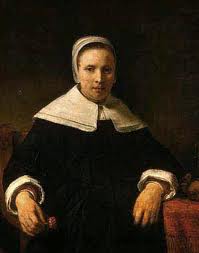 Anne Bradstreet
Anne Bradstreet, an early American poet, born in Northampton, England, is considered to be the first significant woman author in the American

read more
Featured Poem
Author to Her Book, The
1
Thou ill-form'd offspring of my feeble brain,
Who after birth didst by my side remain
Till snatcht from thence by friends less wise than true
Who thee abroad expos'd to publick view,
5
Made thee in raggs, halting to th'press to trudge
Where errors were not lessened (all may judge)
At thy return my blushing was not small,
My rambling brat (in print) should mother call.
I cast thee by as one unfit for light,
Click here for complete poem
---
Poets Book of Days
July 18
Anne Bradstreet's "Verses upon the Burning of our House, July 18th, 1666"

View Calendar of Days
Poetry Trivia
Question:
What twentieth century American poet is famous for walking home two miles from work everyday, drawing inspiration for his poems from the walk?
Answer

Wallace Stevens. He never learned to drive.

Previous Trivia Questions