Granger's is acknowledged as an inspiring site for poets and poetry lovers here
Follow updates on Twitter and Facebook.
Take the Granger's Guided Tour Here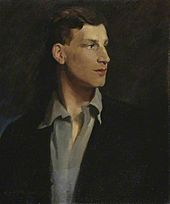 Siegfried Sassoon
Siegfried Sassoon, one of the foremost poetic voices of the First World War, was born in Kent, England, in 1886. His father, Alfred, was a Jewish banker who had married an aristocrat and sculptor named Theresa Thornycroft.

read more
Featured Poem
Alone
1
I've listened: and all the sounds I heard
Were music,—wind, and stream, and bird.
With youth who sang from hill to hill
I've listened: my heart is hungry still.
5
I've looked: the morning world was green;
Bright roofs and towers of town I've seen;
And stars, wheeling through wingless night.
I've looked: and my soul yet longs for light.
I've thought: but in my sense survives
Click here for complete poem
---
Poets Book of Days
September 1
Siegfried Sassoon died, 1967

View Calendar of Days
Poetry Trivia
Question:
What actor, famous for his role as a cold-blooded gangster in Quentin Tarantino's film Reservoir Dogs , is also a poet?
Answer

Michael Madsen.

Previous Trivia Questions