Granger's is acknowledged as an inspiring site for poets and poetry lovers here
Follow updates on Twitter and Facebook.
Take the Granger's Guided Tour Here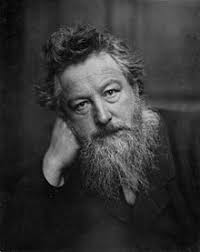 William Morris
William Morris was born to a wealthy family in Essex, northeast of London, and attended Marlborough College and Oxford. In London, in 1856, he met Dante Gabriel Rossetti and immediately attached himself to the

read more
Featured Poem
September
1
 O come at last, to whom the spring-tide's hope
Looked for through blossoms, what hast thou for me?
Green grows the grass upon the dewy slope
Beneath thy gold-hung, grey-leaved apple-tree
5
Moveless, e'en as the autumn fain would be
That shades its sad eyes from the rising sun
And weeps at eve because the day is done.
 What vision wilt thou give me, autumn morn,
To make thy pensive sweetness more complete?
Click here for complete poem
---
Poets Book of Days
September 4
T. S. Eliot's The Dry Salvages is published by Faber & Faber in 1941.

View Calendar of Days
Poetry Trivia
Question:
What American poet was going to be tried for treason were it not for the intervention of Robert Frost, Archibald MacLeish and other prominent poets?
Answer


Previous Trivia Questions