Granger's is acknowledged as an inspiring site for poets and poetry lovers here
Follow updates on Twitter and Facebook.
Take the Granger's Guided Tour Here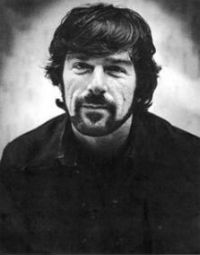 Thom Gunn
Thom Gunn was born William Guinneach Gunn, Guinneach being an old family name on his father's side, in Gravesend, Kent, on August 29, 1929. He changed his name while at

read more
Featured Poem
Missing, The
1
Now as I watch the progress of the plague,
The friends surrounding me fall sick, grow thin,
And drop away. Bared, is my shape less vague
—Sharply exposed and with a sculpted skin?
5
I do not like the statue's chill contour,
Not nowadays. The warmth investing me
Led outward through mind, limb, feeling, and more
In an involved increasing family.
Contact of friend led to another friend,
Click here for complete poem
---
Poets Book of Days
August 29
Oliver Wendell Holmes born, 1809

View Calendar of Days
Poetry Trivia
Question:
To which poet did Lou Reed dedicate the song "European Son" on the first Velvet Underground album?
Answer

Delmore Schwartz. Schwartz was Reed's mentor at Syracuse University.

Previous Trivia Questions