Follow updates on Twitter and Facebook.
And now also on Instagram!

Take the Granger's Guided Tour here
Read the winning poems in the 2018 Granger's Poetry Contest
here
.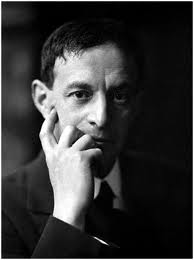 Walter De la Mare
Walter de la Mare, who was born in Kent, was too poor to go to school beyond adolescence. He worked for many years as a bookkeeper for a petroleum conglomerate—Anglo-American Oil Company, at the time a branch

read more
Featured Poem
Listeners, The
1
"Is there anybody there?" said the Traveller,
 Knocking on the moonlit door;
And his horse in the silence champed the grasses
 Of the forest's ferny floor:
5
And a bird flew up out of the turret,
 Above the Traveller's head:
And he smote upon the door again a second time
 "Is there anybody there?" he said.
But no one descended to the Traveller;
Click here for complete poem
---
Poets Book of Days
June 22
Katherine Philips died, 1664

View Calendar of Days
Poetry Trivia
Question:
Of which poet did T.S. Eliot suggest that "[to write like him] is equivalent to ignoring the whole of science subsequent to Erasmus Darwin?"
Answer

William Wordsworth. Wordsworth was an admirer of Erasmus Darwin, a poet in his own right.

Previous Trivia Questions