Granger's is acknowledged as an inspiring site for poets and poetry lovers here
Follow updates on Twitter and Facebook.
Take the Granger's Guided Tour Here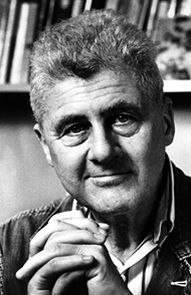 Howard Nemerov
The American poet, novelist, and critic Nemerov was born on March 1, 1920, in New York City, to David and Gertrude, nee Russek, Nemerov. He was the older brother of photographer Diane Arbus. Their father was the

read more
Featured Poem
Snowflakes
1
Not slowly wrought, nor treasured for their form
In heaven, but by the blind self of the storm
Spun off, each driven individual
Perfected in the moment of his fall.
Click here for complete poem
---
Poets Book of Days
March 1
Howard Nemerov born, 1920

View Calendar of Days
Poetry Trivia
Question:
Which English Romantic poets belonged to the so-called "Satanic School"?
Answer

Lord Byron, Percy Bysshe Shelley, and John Keats. Robert Southey coined the phrase to characterize their audacity and general air of rebelliousness.

Previous Trivia Questions