Granger's is acknowledged as an inspiring site for poets and poetry lovers here
Follow updates on Twitter and Facebook.
Take the Granger's Guided Tour Here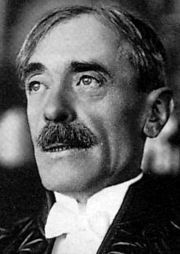 Paul Valéry
The French poet and critic Valéry, a follower of the symbolists, was one of the greatest French poets of the twentieth century. He was encouraged by Pierre Loüys and by Mallarmé to publish a few poems in several small

read more
Featured Poem
Narcissus
1
… Perhaps you expected a face that was free from tears,
You calms, you always decked with leaves and flowers,
And haunted depths of the incorruptible,
O nymphs! … But yielding to the enchanted slopes
5
That were my irretrievable roadway to you,
Permit this fair reflection of man's disorder.
Happy your blended forms, you deep and level waters!
I am alone … if the gods, the waves, and the echoes
And so many sighs allow! I am alone!
Click here for complete poem
---
Poets Book of Days
October 30
Adelaide Anne Procter born, 1825

View Calendar of Days
Poetry Trivia
Question:
What two poets are together known as the "Fathers of the English Sonnet"?
Answer

Thomas Wyatt and Henry Howard, Earl of Surrey

Previous Trivia Questions