Follow updates on Twitter and Facebook.
Take the Granger's Guided Tour here
Help us improve Granger's by taking our user survey
here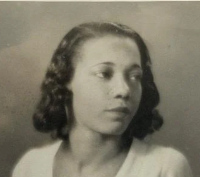 Helene Johnson
Born on July 7, 1907 in Boston, Massachusetts, American poet Helene Johnson was among the youngest participants in the Harlem Renaissance. She was the only child of Ella and George William Johnson, who

read more
Featured Poem
Poem
1
Little brown boy,
Slim, dark, big-eyed,
Crooning love songs to your banjo
Down at the Lafayette—
5
Gee, boy, I love the way you hold your head,
High sort of and a bit to one side,
Like a prince, a jazz prince. And I love
Your eyes flashing, and your hands,
And your patent-leathered feet,
Click here for complete poem
---
Poets Book of Days
February 7
Charles Dickens born, 1812

View Calendar of Days
Poetry Trivia
Question:
What twentieth century Spanish poet's works were banned in his country for 40 years after his assassination at the hands of a nationalist militia?
Answer

Federico García Lorca. After being shot by Franco's forces in Granada (for either his homosexuality or his liberal politics, or both) and thrown in an unmarked grave, García Lorca's works were largely banned in Spain until Franco's death.

Previous Trivia Questions