Follow updates on Twitter and Facebook.
Take the Granger's Guided Tour here
Read the winning poems in Granger's Poetry Month contest
here
.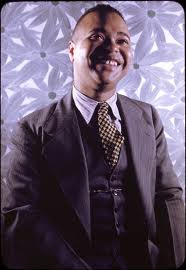 Countee Cullen
A degree of mystery surrounds Cullen's beginnings. Although he later claimed New York City as his birthplace, he was probably born as Countee Porter in Louisville, Kentucky (Baltimore has also been

read more
Featured Poem
I Have a Rendezvous with Life
1
I have a rendezvous with Life
In days I hope will come
Ere youth has sped and strength of mind,
Ere voices sweet grown dumb;
5
I have a rendezvous with Life
When Spring's first heralds hum.
It may be I shall greet her soon,
Shall riot at her behest;
It may be I shall seek in vain
Click here for complete poem
---
Poets Book of Days
May 30
Countee Cullen born, 1903

View Calendar of Days
Poetry Trivia
Question:
What English poet was the illustrator of the 2nd edition of Mary Wollstonecraft's book for children, Original Stories from Real Life ?
Answer


Previous Trivia Questions