Granger's is acknowledged as an inspiring site for poets and poetry lovers here
Follow updates on Twitter and Facebook.
Take the Granger's Guided Tour Here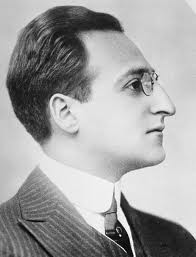 Louis Untermeyer
Untermeyer's practice of including his own poems—as well as those of his wife Jean Starr Untermeyer—in anthologies displeased some, including E. E. Cummings, who began a trenchant epigram, "mr u will not be missed." Among

read more
Featured Poem
Prayer for This House
1
May nothing evil cross this door,
 And may ill-fortune never pry
About these windows; may the roar
 And rains go by.
5
Strengthened by faith, the rafters will
 Withstand the battering of the storm.
This hearth, though all the world grow chill
 Will keep you warm.
Peace shall walk softly through these rooms,
Click here for complete poem
---
Poets Book of Days
November 1
Ezra Pound died, 1972

View Calendar of Days
Poetry Trivia
Question:
Whose brief interest in poetry was long enough for him to become an originator of Imagism?
Answer

T. E. Hulme was a founder of Imagism, despite his Complete Poems at one point consisting of only 5 poems.

Previous Trivia Questions