Granger's is acknowledged as an inspiring site for poets and poetry lovers here
Follow updates on Twitter and Facebook.
Take the Granger's Guided Tour Here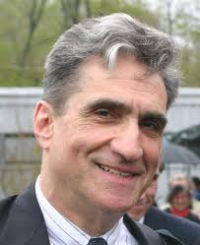 Robert Pinsky
American Poet Laureate Robert Pinsky was born on October 20, 1940, the son of an optician (see his poem "To My Father" ) and the grandchild of Jewish immigrants. He grew up in the town of Long Branch,

read more
Featured Poem
Creole
1
I'm tired of the gods, I'm pious about the ancestors: afloat
In the wake widening behind me in time, the restive devisers.
My father had one job from high school till he got fired at thirty.
The year was 1947 and his boss, planning to run for mayor,
5
Wanted to hire an Italian veteran, he explained, putting it
In plain English. I was seven years old, my sister was two.
The barbarian tribes in the woods were so savage the Empire
Had to conquer them to protect and clear its perimeter.
So into the woods Rome sent out missions of civilizing
Click here for complete poem
---
Poets Book of Days
October 20
Robert Pinsky born, 1940

View Calendar of Days
Poetry Trivia
Question:
Who thought William Dean Howells, whose book review had brought him to national fame, had "done [. . .] irrevocable harm in the dictum he laid down regarding my dialect verse"?
Answer

Paul Laurence Dunbar felt Howells' review of Majors and Minors had limited his audience's interest in his work to popularize the use of dialect in poetry.

Previous Trivia Questions