Granger's is acknowledged as an inspiring site for poets and poetry lovers here
Follow updates on Twitter and Facebook.
Take the Granger's Guided Tour Here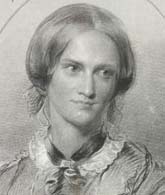 Charlotte Brontë
Charlotte Brontë was born April 21, 1816, at Thornton in Yorkshire to the Reverend Patrick Brontë and Maria Branwell Brontë. Her father, also a writer, published a book of verse, Cottage Poems, in 1811. Her mother, Maria,

read more
Featured Poem
Evening Solace
1
The human heart has hidden treasures,
In secret kept, in silence sealed;—
The thoughts, the hopes, the dreams, the pleasures,
Whose charms were broken if revealed.
5
And days may pass in gay confusion,
And nights in rosy riot fly,
While, lost in Fame's or Wealth's illusion,
The memory of the Past may die.
But, there are hours of lonely musing,
Click here for complete poem
---
Poets Book of Days
April 21
Charlotte Brontë born, 1816

View Calendar of Days
Poetry Trivia
Question:
Over whose grave did an unknown friend scrawl, in coal: "Reader, I am to let thee know, / Donne's body only lies below; / For could the grave his soul comprise, / Earth would be richer than the skies"?
Answer


Previous Trivia Questions