Follow us on Twitter, Facebook and Instagram.
Take the Granger's Guided Tour here

Congratulations to the winners and honorable mention in the sixth annual high school poetry contest! Read the winning poems here.

See our Compare Poems tool with examples of reading poems side-by-side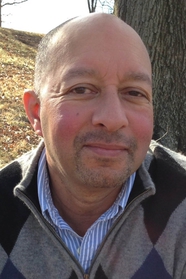 Carl Phillips
Carl Philips was born on July 23, 1959, into a military family in Everett, Washington. His father's job in the Air Force kept the family moving within the U.S. during his childhood. Philips describes himself as a "nerdy"

read more
Featured Poem
Little Closer Though, If You Can, for What Got Lost Here, A
1
             Other than that, all was still — a quiet
so quiet that, as if silence were a kind of spell, and
words the way to break it, they began speaking.
             They spoke of many things:
5
sunset as a raft leaving the water in braids behind it;
detachment, the soul, obedience;
swans rowing at nightfall across a sky filled with snow;
what did they wish they could see, that they used to see;
to mean no harm, or to not especially, just now, be looking for it;
Click here for complete poem
Poets Book of Days
June 30
Elizabeth Barrett Browning died, 1861

View Calendar of Days
Poetry Trivia
Question:
What Northern Irish poet wrote, "Ulster was British, but with no rights on / The English lyric"?
Answer


Previous Trivia Questions