Granger's is acknowledged as an inspiring site for poets and poetry lovers here
Follow updates on Twitter and Facebook.
Take the Granger's Guided Tour Here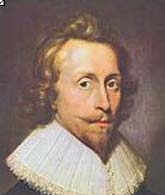 John Fletcher
John Fletcher was the son of Richard Fletcher, a prominent clergyman who became bishop of Bristol and of London. Most of Fletcher's early writing was for the companies of child actors that performed at Blackfriars

read more
Featured Poem
Beggar's Holiday, The
1
C ast our caps and cares away:
This is beggars' holiday.
At the crowning of our king,
Thus we ever dance and sing.
5
In the world look out and see,
Where so happy a prince as he?
Where the nation live[s] so free,
And so merry as do we?
Be it peace, or be it war,
Click here for complete poem
---
Poets Book of Days
December 20
John Fletcher baptized, 1579

View Calendar of Days
Poetry Trivia
Question:
What poem inspired Cole Porter's song "Always true to you, darlin', in my fashion"?
Answer

Ernest Dowson's (1867-1900) "Non Sum Qualis Eram Bonae sub Regno Cynarae." ("I have been faithful to thee, Cynara! in my fashion.")

Previous Trivia Questions