Click on the icons on the right for a free smartphone app for the featured poem and trivia!
Follow updates on Twitter and Facebook.
Take the Granger's Guided Tour Here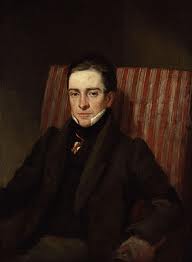 Thomas Hood
Son of a London bookseller, Thomas Hood was born in London on May 23, 1799, the third of six children and the second of two sons. In his twelfth year both his father and his brother died; he continued at a

read more
Featured Poem
I Remember, I Remember
1
I remember, I remember,
The house where I was born,
The little window where the sun
Came peeping in at morn;
5
He never came a wink too soon,
Nor brought too long a day,
But now, I often wish the night
Had borne my breath away!
Click here for complete poem
---
Poets Book of Days
May 23
Thomas Hood born, 1799

View Calendar of Days
Poetry Trivia
Question:
Who wrote the snippet of song the gravedigger sings in Shakespeare's Hamlet ?
Answer

Thomas Vaux, 2nd Baron Vaux of Harrowden

Previous Trivia Questions