Follow updates on Twitter and Facebook.
And now also on Instagram!

Take the Granger's Guided Tour here
Read the winning poems in the 2018 Granger's Poetry Contest
here
.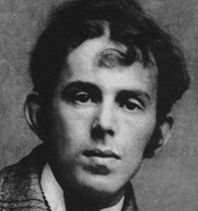 Osip Emilevich Mandelstam [or Mandelshtam]
The Russian poet Mandelstam was a leader of the Acmeist school. He wrote impersonal, fatalistic, meticulously constructed poems, the best of which are collected in Kamen [Stone] (1913) and

read more
Featured Poem
Summer Solstice
1
Orioles live in the elms, and in classical verse
the length of the vowels alone determines the measure.
Once and once only a year nature knows quantity
stretched to the limit, as in Homer's meter.
5
O this is a day that yawns like a caesura:
serene from the start, almost painfully slowed.
Oxen browse in the field, and a golden languor
keeps me from drawing a rich, whole note from my reed.
Click here for complete poem
---
Poets Book of Days
June 20
Anna Laetitia Barbauld born, 1743

View Calendar of Days
Poetry Trivia
Question:
What poet's death by disease, aboard a troopship in 1915, prompted Winston Churchill to write, "The thoughts to which he gave expression . . . will be shared by many thousands of young men moving resolutely and blithely forward into this, the hardest, the cruelest, and the least-rewarded of all the wars that men have fought"?
Answer


Previous Trivia Questions