Click on the icons on the right for a free smartphone app for the featured poem and trivia!
Follow updates on Twitter and Facebook.
Take the Granger's Guided Tour Here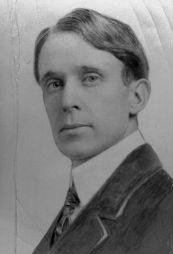 Cale Young Rice
The son of a Confederate veteran, Cale Young Rice was born in Dixon, Kentucky on December 11, 1872, and educated at Cumberland University in Lebanon, Tennessee, and Harvard, where he earned his bachelor's (1895) and

read more
Featured Poem
Frost, The
T he F rost
1
H ow flowerlike the frost!
Can winter be
Creative Summer's ghost?
Click here for complete poem
---
Poets Book of Days
December 11
Alfred de Musset born, 1810

View Calendar of Days
Poetry Trivia
Question:
What New York School poet's death involved a dune buggy?
Answer

Frank O'Hara was struck by a dune buggy at Fire Island in the small hours of July 24, 1966. He died the next day of his injuries.

Previous Trivia Questions