Take the Granger's Guided Tour here

Announcing the 2021 Granger's Poetry Contest. See the rules here

See our Compare Poems tool with examples of reading poems side-by-side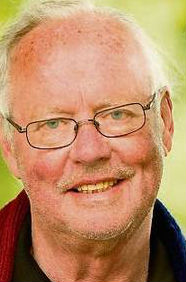 Brendan Kennelly
Popular Irish poet and novelist Brendan Kennelly was born in the small village of Ballylongford, County Kerry, on April 17, 1936. His father owned a pub, and, as a child, Kennelly would listen to patrons singing

read more
Featured Poem
Reconciliation
1
Do not torment me, woman, let us set our minds at one; you to be my mate in Ireland, and let us put our arms around each other.
Set your strawberry-coloured mouth against my mouth, O skin like foam; stretch your lime-white rounded arm about me, in spite of all our discord.
Slender graceful girl, be no longer inconstant to me; admit me, soft slender one, to your bed, let us stretch our bodies side by side.
As I have given up, O smooth side, every woman in Ireland for your sake, do you give up every man for me, if it is possible to do so.
5
As I have given to your white teeth passion which is beyond reckoning, so you should give to me your love in the like measure.
Click here for complete poem
---
Poets Book of Days
April 17
Brendan Kennelly born, 1936

View Calendar of Days
Poetry Trivia
Question:
What poet's epitaph reads, "Heroes and Kings! your distance keep: / In peace let one poor Poet sleep; / Who never flatter'd folks like you: / Let Horace blush and Virgil too"?
Answer

Alexander Pope. Pope, who was Catholic, is buried near his villa in Twickenham. He prefaced his epitaph, "For one who would not be buried in Westminster Abbey."

Previous Trivia Questions