Granger's is acknowledged as an inspiring site for poets and poetry lovers here
Follow updates on Twitter and Facebook.
Take the Granger's Guided Tour Here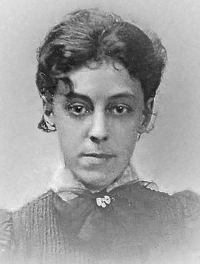 Charlotte Mew
Charlotte Mew was born in London, where she would live her entire life. The family was financially comfortable. Mew was educated at a girls' school and later attended lectures at University College,

read more
Featured Poem
My Heart Is Lame
1
M y heart is lame with running after yours so fast
Such a long way,
Shall we walk slowly home, looking at all the things we passed
Perhaps to-day?
5
Home down the quiet evening roads under the quiet skies,
Not saying much,
You for a moment giving me your eyes
When you could bear my touch.
But not to-morrow. This has taken all my breath;
Click here for complete poem
---
Poets Book of Days
March 28
Charlotte Mew commits suicide in 1928.

View Calendar of Days
Poetry Trivia
Question:
What literary work might Shakespeare have been surprised to see for sale in 1609?
Answer

A copy of his own sonnets. In 1609 a manuscript of the sonnets fell into the hands of Thomas Thorpe, a stationer who played the part of a literary agent by picking up this floating "copy." He commissioned George Eld to print them.

Previous Trivia Questions