Granger's is acknowledged as an inspiring site for poets and poetry lovers here
Follow updates on Twitter and Facebook.
Take the Granger's Guided Tour Here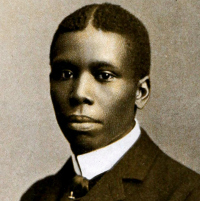 Paul Laurence Dunbar
The most popular and significant African American poet of the nineteenth century, Paul Laurence Dunbar's popularity was so great that it is difficult to number the reprints of his many

read more
Featured Poem
Nutting Song
1
The November sun invites me,
And although the chill wind smites me,
I will wander to the woodland
Where the laden trees await;
5
And with loud and joyful singing
I will set the forest ringing,
As if I were king of Autumn,
And Dame Nature were my mate,--
While the squirrel in his gambols
Click here for complete poem
---
Poets Book of Days
November 29
C.S. Lewis born, 1898

View Calendar of Days
Poetry Trivia
Question:
Which poet's sister (who was also a poet) killed their mother by stabbing her with a table knife?
Answer

Both Charles Lamb and his sister Mary struggled with bouts of mental illness. Mary stabbed and killed their mother in 1796. Charles had her released into his care so that she would not have to spend her life imprisoned.

Previous Trivia Questions