Follow updates on Twitter and Facebook.
Take the Granger's Guided Tour here
Read the winning poems in Granger's Poetry Month contest
here
.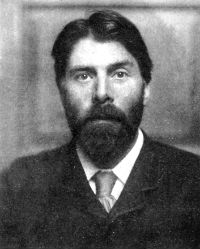 Robert Bridges
The story of Bridges's reputation is the reverse of the usual sad tale of lifelong obscurity and of fame achieved only after suffering and death—that does summarize the artistic biography of Bridges's very close

read more
Featured Poem
Birds that sing on autumn eves, The
1
The birds that sing on autumn eves
Among the golden-tinted leaves,
Are but the few that true remain
Of budding May's rejoicing train.
5
Like autumn flowers that brave the frost,
And make their show when hope is lost,
These 'mong the fruits and mellow scent
Mourn not the high-sunned summer spent.
Their notes thro' all the jocund spring
Click here for complete poem
---
Poets Book of Days
October 23
Richard Lovelace died, 1658

View Calendar of Days
Poetry Trivia
Question:
What American poet invented a poetic form, based on Japanese forms, that consisted of a single stanza with lines of 2, 4, 6, 8 and 2 syllables successively?
Answer

Adelaide Crapsey called this form a "cinquain." She also is credited with codifying the rhymed epigram couplet.

Previous Trivia Questions