Granger's is acknowledged as an inspiring site for poets and poetry lovers here
Follow updates on Twitter and Facebook.
Take the Granger's Guided Tour Here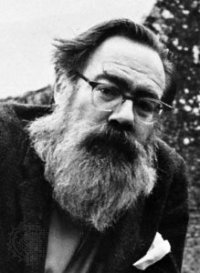 John Berryman
John Allyn Smith, Jr., Berryman's name for his first twelve years, was born on October 25, 1914, in rural Oklahoma to John Allyn Smith, a small-town banker, and Martha ("Peg" and later "Jill")

read more
Featured Poem
Master of beauty, craftsman of the snowflake
1
Master of beauty, craftsman of the snowflake,
inimitable contriver,
endower of Earth so gorgeous & different from the boring Moon.
thank you for such as it is my gift.
5
I have made up a morning prayer to you
containing with precision everything that most matters.
'According to Thy will' the thing begins.
It took me off & on two days. It does not aim at eloquence.
You have come to my rescue again & again
Click here for complete poem
---
Poets Book of Days
October 25
John Berryman born, 1914

View Calendar of Days
Poetry Trivia
Question:
Whom did Edgar Allan Poe call "One of the least intolerable of the school of Boston transcendentalists"?
Answer


Previous Trivia Questions