Follow updates on Twitter and Facebook.
Take the Granger's Guided Tour here
Read the winning poems in Granger's Poetry Month contest
here
.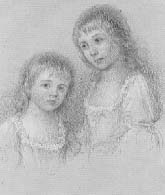 Jane Taylor
Although Jane Taylor and her sister Ann were discouraged from writing in their early lives, they were well educated by their parents, who allowed them to write only when all other religious and educational duties had been

read more
Featured Poem
Philosopher's Scales, The
1
A monk , when his rites sacerdotal were o'er,
In the depths of his cell with its stone-covered floor,
Resigning to thought his chimerical brain,
Once formed the contrivance we now shall explain;
5
But whether by magic's or alchemy's powers
We know not; indeed, 'tis no business of ours.
Perhaps it was only by patience and care,
At last, that he brought his invention to bear.
In youth 'twas projected, but years stole away,
Click here for complete poem
---
Poets Book of Days
September 23
Mary Coleridge born, 1861

View Calendar of Days
Poetry Trivia
Question:
What poet was age 63 before being published by a commercial publisher?
Answer


Amy Clampitt. The Kingfisher (1983) was very successful, and generated great critical acclaim.

Previous Trivia Questions