Granger's is acknowledged as an inspiring site for poets and poetry lovers here
Follow updates on Twitter and Facebook.
Take the Granger's Guided Tour Here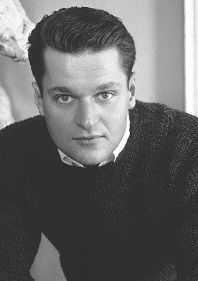 John Ashbery
Ashbery, one of the most acclaimed of contemporary American poets, was born on July 28, 1927, in Rochester, New York, and graduated from Harvard in 1949. He earned a master's degree from Columbia in 1951 and

read more
Featured Poem
Alms for the Beekeeper
1
He makes better errors that way.
Pass it around at breakfast:
the family and all, down there with a proximate sense of power,
lawyering up. Less log-heavy, your text-strategy
5
beat out other options, is languid.
Duets in the dust start up,
begin. Again.
He entered the firm at night.
The 26th is a Monday.
Click here for complete poem
---
Poets Book of Days
July 28
John Ashbery born, 1937

View Calendar of Days
Poetry Trivia
Question:
What American poet was the son of the financier Charles E. Merrill, founder of Merrill-Lynch?
Answer


Previous Trivia Questions