Follow us on Twitter, Facebook and Instagram.
Take the Granger's Guided Tour here

Congratulations to the winners and honorable mention in the sixth annual high school poetry contest! Read the winning poems here.

See our Compare Poems tool with examples of reading poems side-by-side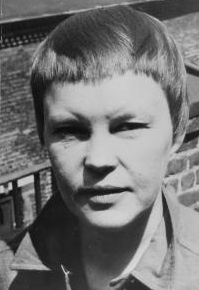 May Swenson
May Swenson was born on May 28th, 1913 in Logan, Utah, the eldest of 10 children in a household where Swedish was spoken. Her parents were Swedish immigrants who moved to the United States after converting to

read more
Featured Poem
Evolution
1
the stone
would like to be
 Alive like me
 the rooted tree
5
longs to be Free
the mute beast
envies my fate
Articulate
  on this ball
Click here for complete poem
---
Poets Book of Days
May 28
Thomas Moore born, 1779

View Calendar of Days
Poetry Trivia
Question:
With the exception of his first book, which late eighteenth century poet's works were not printed on a letter press?
Answer

William Blake. As a draftsman and engraver, Blake carved out his poems and the accompanying illustrations on printing plates.

Previous Trivia Questions