Follow updates on Twitter and Facebook.
Take the Granger's Guided Tour here
Read the winning poems in Granger's Poetry Month contest
here
.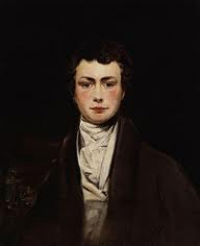 Thomas Lovell Beddoes
Thomas Beddoes was by profession a physician and anatomist, the son of the well-known physician, political radical, and scientific writer Dr. Thomas Beddoes (1760–1808), who befriended and treated Samuel

read more
Featured Poem
Fantastic Simile, A
1
A lover is a slender, glowing urn
On beauty's shrine, his heart is incense sweet,
Which with his eye-lit torch young love doth burn;
Then from its ardor cloudy ringlets fleet,
5
That we call sighs, and they with perfume turn
Upwards, his mistress' whisperings to meet.
The breezy whispers and the sighs embrace,
Like pink-winged clouds mixing above the hill,
And from their lovely toyings spring a race
Click here for complete poem
---
Poets Book of Days
July 20
Petrarch born, 1304

View Calendar of Days
Poetry Trivia
Question:
What famous Southern novelist's first foray into the world of letters was a book of poems named after Nathaniel Hawthorne's The Marble Faun ?
Answer


Previous Trivia Questions