Granger's is acknowledged as an inspiring site for poets and poetry lovers here
Follow updates on Twitter and Facebook.
Take the Granger's Guided Tour Here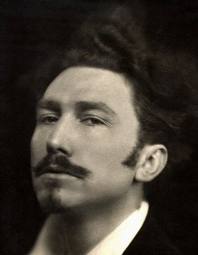 Ezra Pound
American poet Ezra Loomis Pound was also an important critic and translator. Born in Hailey, Idaho, he graduated from Hamilton College in 1905, and took an M.A. from the University of Pennsylvania in

read more
Featured Poem
Spring, The
1
Ēri men ai te kudōniai—Ibycus
Cydonian Spring with her attendant train,
Maelids and water-girls,
Stepping beneath a boisterous wind from Thrace,
5
Throughout this sylvan place
Spreads the bright tips,
And every vine-stock is
Clad in new brilliancies.
And wild desire
Click here for complete poem
---
Poets Book of Days
April 18
Ezra Pound was released from St. Elizabeth's Mental Hospital after 12 years of confinement on this day in 1958.

View Calendar of Days
Poetry Trivia
Question:
What poet's epitaph reads, "The boast of heraldry, the pomp of power, / And all that beauty, all that wealth e'er gave, / Await alike the inevitable hour: / The paths of glory lead but to the grave"?
Answer

Thomas Gray. The lines come from Gray's most famous poem, "Elegy Written in a Country Churchyard."

Previous Trivia Questions