Follow updates on Twitter and Facebook.
And now also on Instagram!

Take the Granger's Guided Tour here
Read the winning poems in the 2018 Granger's Poetry Contest
here
.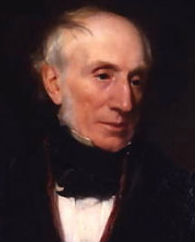 William Wordsworth
Credited with launching the Romantic Age in English poetry along with Samuel Taylor Coleridge, William Wordsworth was born on April 7, 1770 in Cockermouth, Cumberland, the second of five children. After

read more
Featured Poem
Eclipse of the Sun, 1820, The
XXVII the eclipse of the sun, 1820
1
High on her speculative tower
Stood Science waiting for the hour
When Sol was destined to endure
That darkening of his radiant face
5
Which Superstition strove to chase,
Erewhile, with rites impure.
Afloat beneath Italian skies,
Through regions fair as Paradise
We gaily passed,—till Nature wrought
Click here for complete poem
Poets Book of Days
August 21
Lady Mary Wortley Montagu died, 1782

View Calendar of Days
Poetry Trivia
Question:
The French poet Charles Cros is famous for almost inventing what device, only to be "beaten to the patent office" by Thomas Edison?
Answer

The phonograph. Cros submitted proposals to the French Academy of Sciences, but before he could create a working model, Edison had already perfected his version of the device.

Previous Trivia Questions